Post by Søren Oden Karkaroff on Dec 3, 2008 23:51:25 GMT -5
→SørenOdenGreyback←
[/font][/center]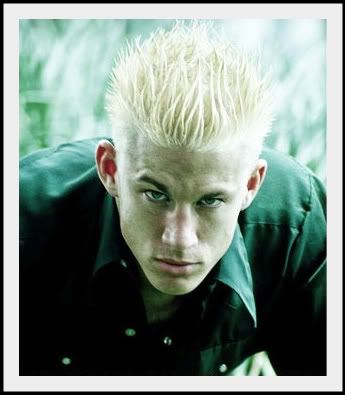 But that's Karkaroff, to you, human skin bag.
FRiENDS;;
Sewn at the hip → you are my savior in my time of need
Best girl friend → if you need to fall apart i can mend a broken heart
Best guy friend → be my eyes when i lose my sight
Since childhood → the whispers of the past
Good girl friend → you light my fire when i fall
Good guy friend → you are my sun in the darkness of the night
Average girl friend → here's to the nights we felt alive
Average guy friend → i'll be there come what may
Secret girl friend → there's a thunder in our hearts
Secret guy friend → i've got your back and you've got mine
We're just acquaintances → never hesitate to call
Enemy turned friend → it's never too late to say i'm sorry
LOVERS;;
Final/Fiancée → sparkling angel, i believe
Current significant other → but when your eyes say it, that's when i know that it's true
One sided crush → a sweet surprise i could get used to
Mutual crush → you can purify it all, answer my call
Flirting → you got my display of affection
Friends with benefits → tell me we both matter, don't we?
Enemies with benefits → i crawl beneath lucifer's claw for one more kiss
Casual snog → if you're on a mission, you've got my permission
Lusting → everything's unfair in our lust and war
On and off → nothing has changed, you still turn away
Ended well → i keep wondering why i'm calling your name through my tears
Ended bad → you've washed your hands and you've made this clear
Secret lovers → you showed me dreams and i wish they could turn into real
Forbidden lovers → why have you waited to embrace me, my dear?
One night stand → i woke up this morning on the inside of someone else
Childhood sweethearts → from the first kisses to the very last rose
ENEMiES;;
Ardent hatred → your journey ends in death
Envy → it's poetry carved in flesh
Mutual dislike → this abomination won't see the end of days
One sided dislike → the evil beneath us will surely drag you down
Fear → their howls send chills down my spine
Friendly dislike → the axe shall fall on this one winged angel
Annoyance → i could care less
Friend turned enemy → i still remember the smile when you tore me apart
Association → i throw stones at the glass house that is your own
OTHER;;
Drinking buddy → could have been the whisky, might've been the gin
Mentor → i turn to you
Good influence → you tore down your own happiness
Bad influence → tears that you've cried in vain
Other → please specify
ETC;;
This plot page was created by me, so please don't take it. Lyrics are from Within Temptation, UnSun, Savage Garden, DevilDriver, Icon and the Black Roses, Britney Spears and HIM. I'm still really new to this whole RPG business, so be patient with me. I'm open to all ideas, PM me or send me a message over MSN and we'll talk. Please be as specific as possible. A big thank you to Cait for all of her help and patience. <3[/font]