Post by Valencia Scamander on Mar 31, 2009 18:51:05 GMT -5
I R E N E
Columnist
The Quibbler
[/color]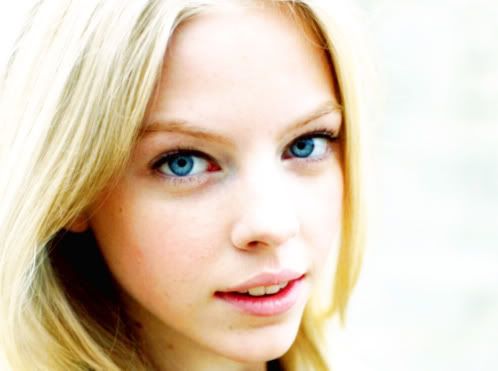 age
twenty
blood
muggle born
alliance
the order resurrected [/center]
I,
Irene Leah Douglass
, confirm that the above information is true. I claim that I am a
hetero-sexual female
. I confirm that I am a practicing
Unitarian
and that the current wand on display,
eight inches, eucalyptus wood with unicorn tail hair
is mine, and if asked, I can present evidence of my
human
status. I currently do own a
feline
and my patronus is best defined as a
woodpecker.
---
PERSONALITY


STRENGTHS:



INQUISITIVE

ADVENTUROUS

INTELLIGENT

CHEERFUL/ OPTIMISTIC

CARING

OPEN MINDED

HONEST




WEAKNESSES:


NOSY

EASY TO TAKE ADVANTAGE OF

NAIVE

LACKS COMMON SENSE

BLUNT

IRRITATING

CHILDISH




---
PLAY BYEYES


bright blue

Wide and large, "doe-eyed."

Some might say bug eyed.

Extremely expressive.

Extremely light but dense eyebrows that look completely bizarre, like really light and fluffy caterpillars are resting on her eyebrow arches
HAIR COLOR AND STYLE


Silvery light blond

Straight as a string naturally

Fairly thick, with fine strands.

SKIN COLOR


Pale

Sunburns easily, has to use sunscreen regularly.

Like, whenever she goes out.

Likes to credit her young appearance to her use of sunscreen, but in all reality she hasn't had time to get wrinkles yet.

Likes to take care of her skin, including moisturizer, drinking plenty of water, and showering everyday.
WEIGHT, HEIGHT, BUILD


5'8

138 pounds

Tall and skinny

Was nearly flat-chested until around sixteen, got teased about it all through out her later years at Hogwarts.

At sixteen, her boobs seemed to just appear within a couple of month, just a little bit to big for her to be considered flat anymore.

Also grew about five inches her fifth and sixth years

And yet never got the hips she oh so desired...
CLOTHING STYLE


If the 80s and 60s had some sort of bizarre child.

Doesn't wear much makeup (bad for skin)

Lots of bright colors and crazy patterns.

She loves simple dresses and skirts, anything to fancy is hard to play in and thus no good.

Has an extremely large collection of sneakers and flats, some boots, but never any heels.

She's five eight, a little clumsy, and likes to play outside like a three year old. Why would she touch heels with a ten foot stick?

VOICE, LANGUAGE, ACCENT


Slightly high

Can sing

Fast talker

British accent, Middle class

DISTINGUISHING FEATURES
---
MOTHER
Ester Douglass(nee. Beaufort), thirty nine, .
FATHER
Gavin Douglass, Forty three,
SIBLINGS
Albert Douglass, twenty years old, unemployed
GRANDPARENTS
Full Name, age spelled out, occupation, and optional blurb
AUNTS AND UNCLES
Full Name, age spelled out, occupation, and optional blurb
COUSINS
Full Name, age spelled out, occupation, and optional blurb
SIGNIFICANT OTHERS
Full Name, age spelled out, occupation, and optional blurb
---
NATIONALITYHOMETOWNCURRENT RESIDENCEWEALTH STATUS
---
HISTORY
---
I, Zee, promise and swear that the above application is of my own creation. I claim that I am a female living in the mountain timezone. After finding this site through helping create it, I promise to try and be the best member I can be by following all of the rules that have been set for me as an exceptional member of WITH STREAKS OF BLOODY RED.